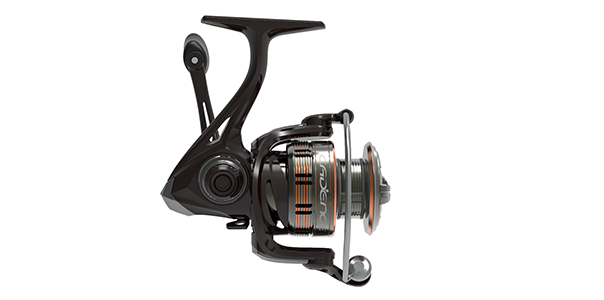 The Cadence Elate series of spinning reels provide an unmatched value in its' class. These reels provide smooth performance with 11 bearings and are packed with additional features!
$43.99 – $49.99  $27.99 – $34.99
The Cadence Stout series of spinning reels are built with strength and corrosion resistance in mind. These saltwater reels are extremely strong and robust thanks to the enhanced corrosion treated aluminum alloy body, stem, and GV-5H rotor that does not flex even in tough conditions. The 5000 and 6000 sizes can handle larger big game fish.
$53.99 – $63.99 $48.99 – $57.99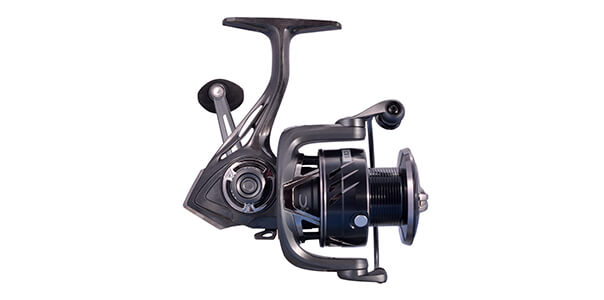 The CS5 series of spinning reels provide an unmatched value at only $60. These reels include features you would expect from reels costing 25-40% more, to include lightweight and strong carbon composite frame, 9 bearings, and carbon fiber drag system.
$59.99 $38.99
The Cadence CB5 series of baitcast reels provide incredible performance at an unheard-of price. The CB5 is offered in a sleek matte black finish for a stealthy appearance to keep pace with its high-performance 8 bearing design, carbon fiber drag, and lightweight graphite frame. If you're into something a little more bold, the CB5 is also available in an aggressive matte red finish.
$39.99 $33.14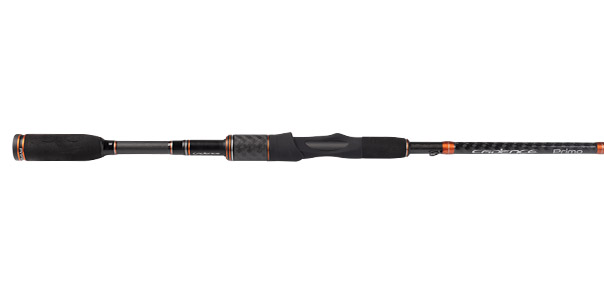 The Cadence Primo series of spinning rods are built with high-grade components and materials. The 40-ton carbon blank is extremely lightweight and sensitive enough to feel the slightest of bites.
$89.99 – $99.99 $62.99 – $69.99
The Cadence Vigor series of spinning rods provide anglers with convenience and performance. These two-piece rods are constructed from lightweight 30-ton carbon can easily be stored in vehicles, boats and smaller spaces where longer 1-piece rods don't fit. Additionally, the stainless steel guides and LS inserts provide high-level casting performance and durability.
$69.99 – $79.99 $52.49 – $59.99

FREE SHIPPING ON ALL ORDERS

1 YEAR WARRANTY ON ALL PRODUCTS

100% SAFE & SECURE CHECKOUTS