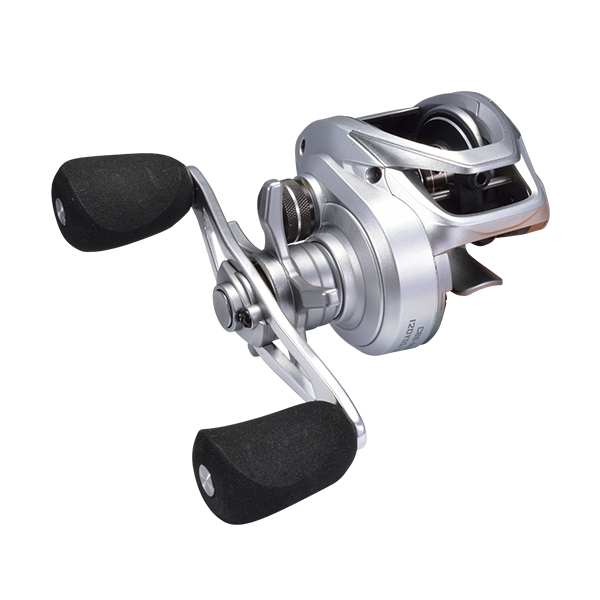 CB6 Baitcast Reel
8 Stainless steel ball bearings + 1 instant anti-reverse bearing – smooth, durable, & corrosion resistant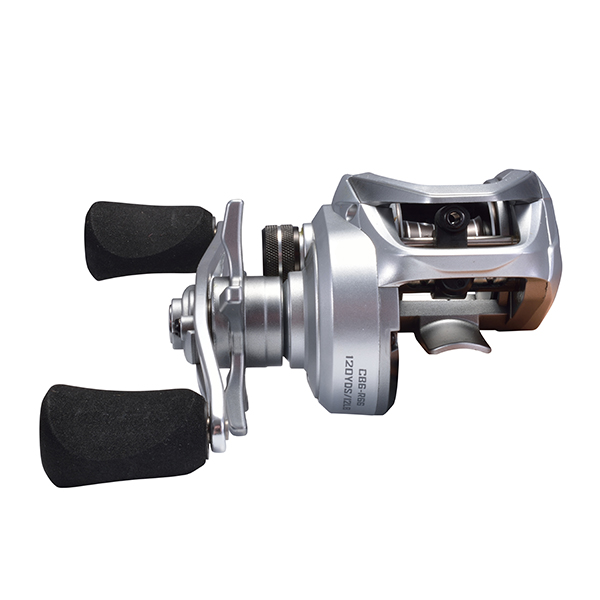 CB6 Baitcast Reel
Oversized ergonomic EVA handle knobs – comfortable & lightweight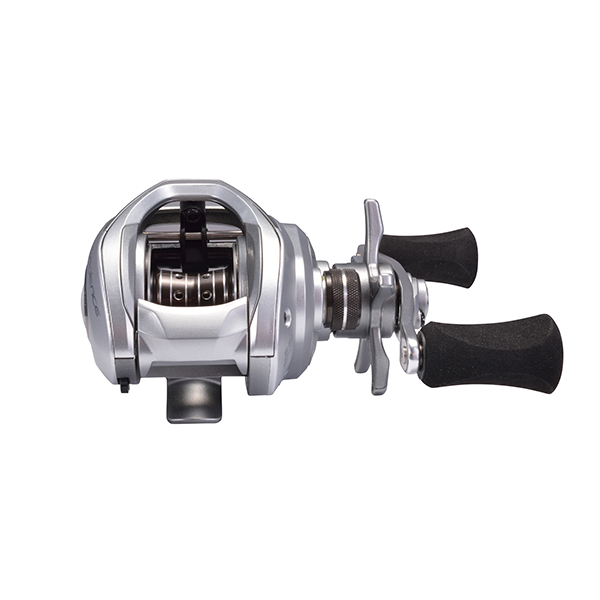 CB6 Baitcast Reel
Carbon fiber drag system – smooth & powerful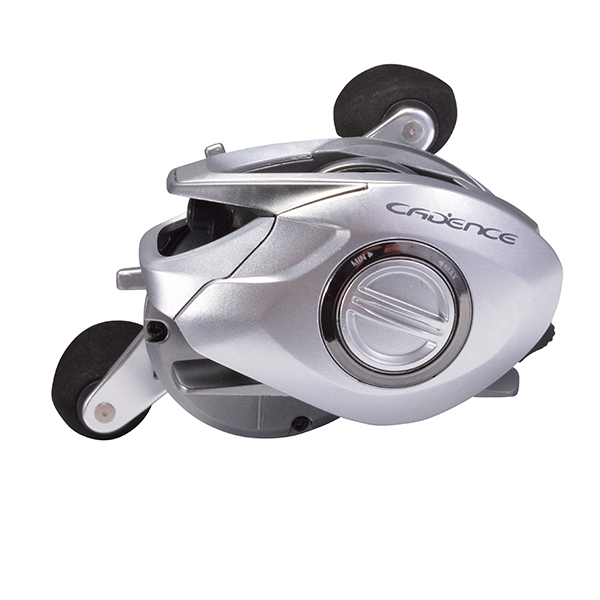 CB6 Baitcast Reel
Aluminum main gear & crank shaft – lightweight & smooth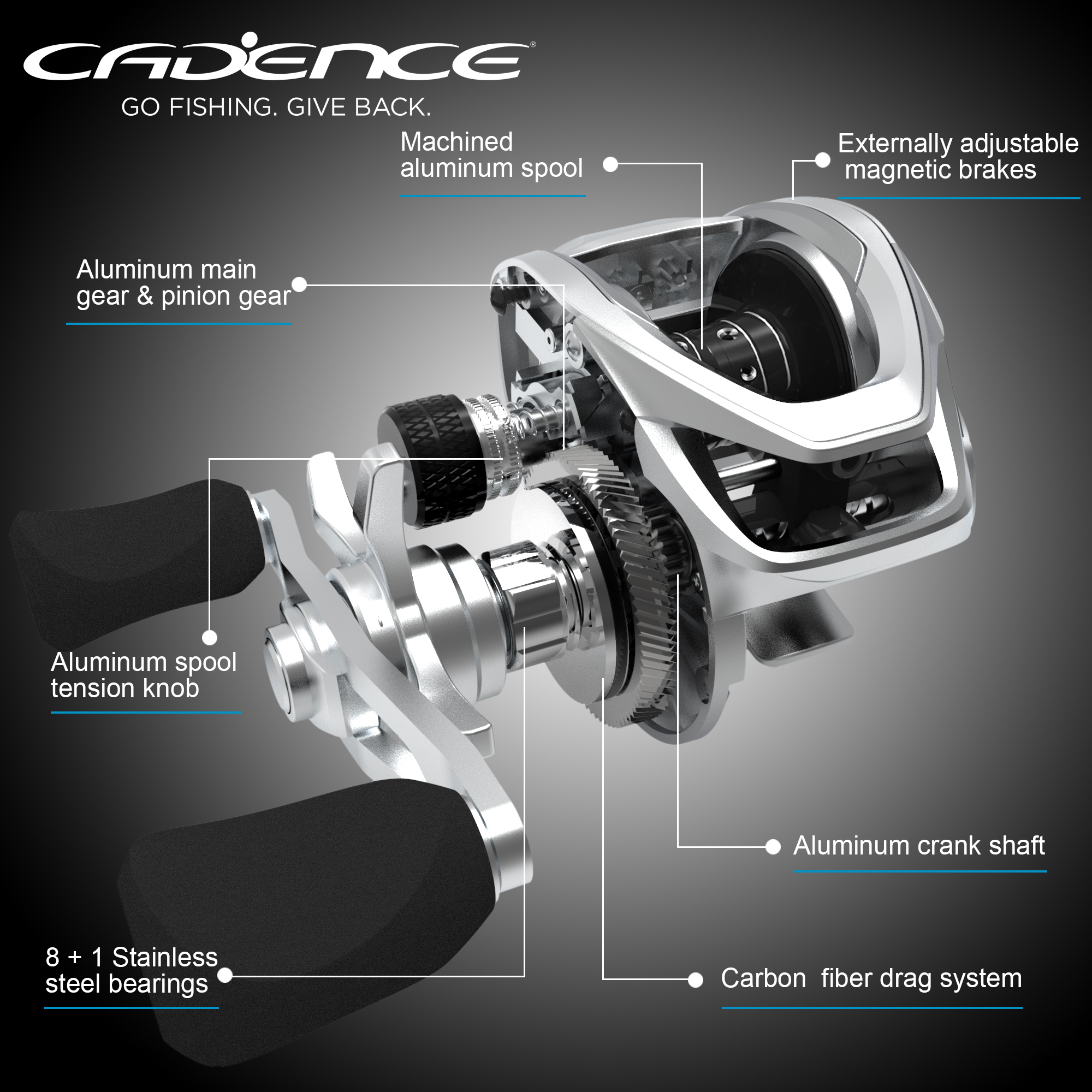 CB6 Baitcast Reel
Hard brass pinion gear – smooth & durable
The Cadence CB5 provides exceptional performance housed in an aggressive matte red frame and is an incredible bang for your buck! Its 8 corrosion resistant bearings make for an incredibly smooth operation, while the carbon fiber drag system provides plenty of power. An externally adjustable magnetic brake system virtually eliminates backlashes while being quick and easy to adjust. Its aluminum crank shaft is 60% lighter than brass, and also contributes to the CB5's lightweight performance.
The CB5 baitcast reel is available in both left and right hand retrieve as well as a variety of gear ratios and is ideal for most baitcasting applications and techniques. From skipping your favorite jig, to cranking, to flipping & pitching and beyond, the CB5 series of baitcast reels will exceed your expectations with the features, quality, and design you have come to appreciate in casting reels costing significantly more
7 Stainless steel ball bearings + 1 instant anti-reverse bearing – smooth, durable, & corrosion resistant.
Carbon fiber drag system – smooth & powerful.
Aluminum crank shaft – lightweight.
Hard brass main gear & pinion gear – smooth & durable.
External adjustable magnetic brakes – precise & simple to adjust.
Machined aluminum spool – lightweight & strong.
Aluminum spool tension knob – lightweight.
Graphite frame & sideplates – lightweight.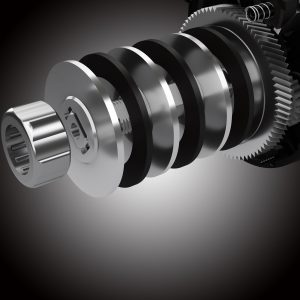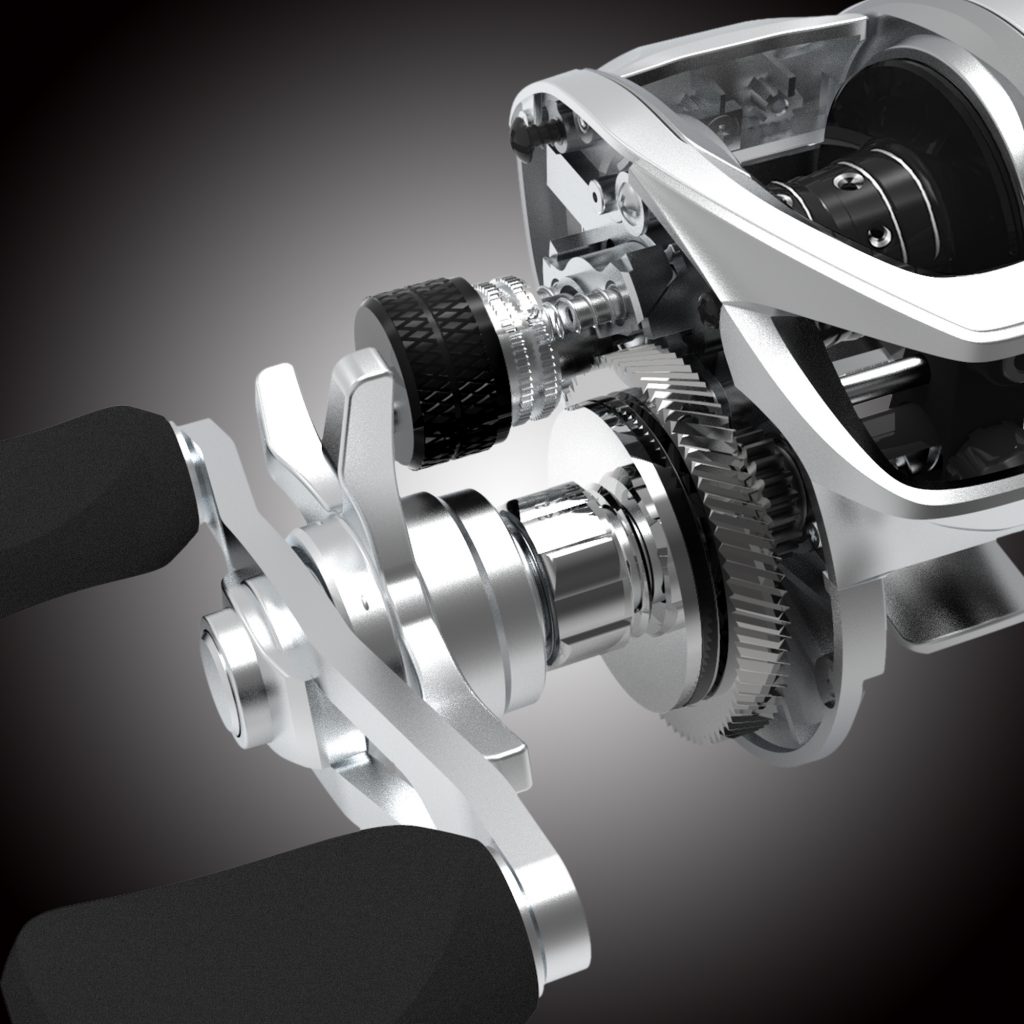 CARBON FIBER DRAG SYSTEM
Smooth, Powerful, 20lbs MAX drag
ALUMINUM MAIN GEAR & CRANK SHAFT
60% Lighter than brass
EXTERNAL ADJUSTABLE MAGNETIC BRAKES
Reduces backlash & simple to adjust
| | | | | | | | | | |
| --- | --- | --- | --- | --- | --- | --- | --- | --- | --- |
|   | Weight: | Gear Ratio | IPT | Max Drag | Retrieve | Line Cap Mono | Line Cap Braid | Price |   |
| CB6-R66 | 6.9oz | 6.6:1 | 25″ | 20 lbs | Right | 12/120 lb/yds | 30/140 lb/yds | $43.99 | BUY ON AMAZON |
| CB6-R73 | 6.9oz | 7.3:1 | 28″ | 20 lbs | Right | 12/120 lb/yds | 30/140 lb/yds | $45.99 | BUY ON AMAZON |
| CB6-L66 | 6.9oz | 6.6:1 | 25″ | 20 lbs | Left | 12/120 lb/yds | 30/140 lb/yds | $43.99 | BUY ON AMAZON |
| CB6-L73 | 6.9oz | 7.3:1 | 28″ | 20 lbs | Left | 12/120 lb/yds | 30/140 lb/yds | $45.99 | BUY ON AMAZON |

FREE SHIPPING ON ALL ORDERS

1 YEAR WARRANTY ON ALL PRODUCTS

100% SAFE & SECURE CHECKOUTS