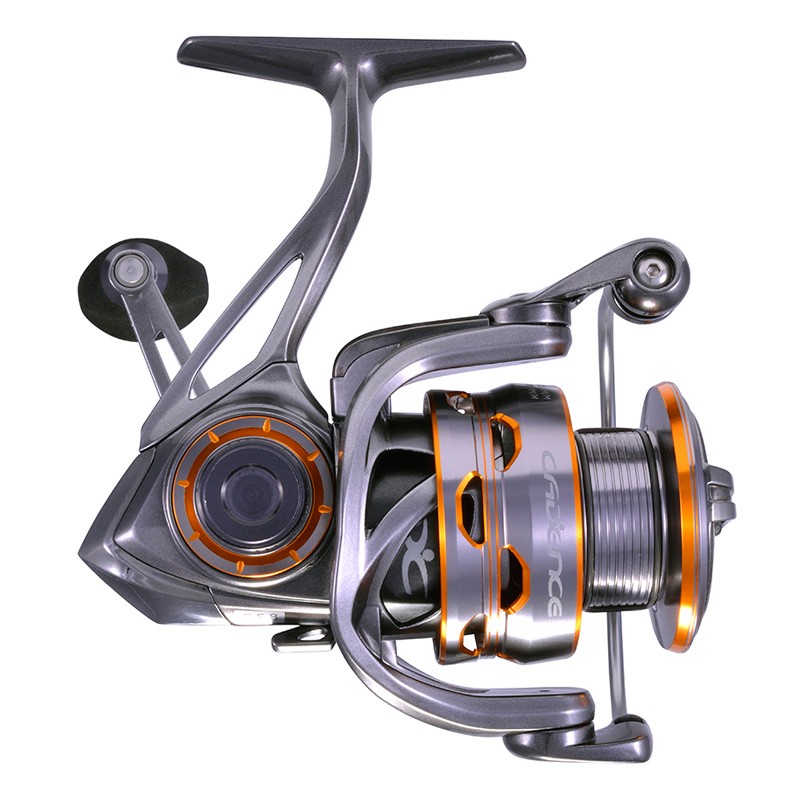 CS8 Spinning Reel
9 ball bearings + 1 instant anti-reverse bearing – smooth, durable, & corrosion resistant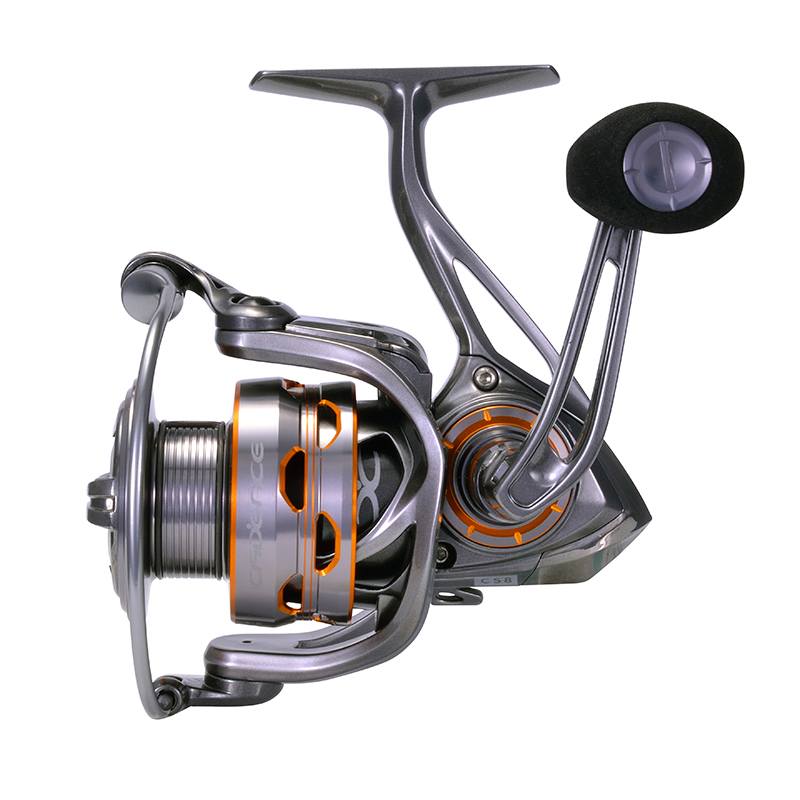 CS8 Spinning Reel
Magnesium frame – lightweight, strong, & corrosion resistant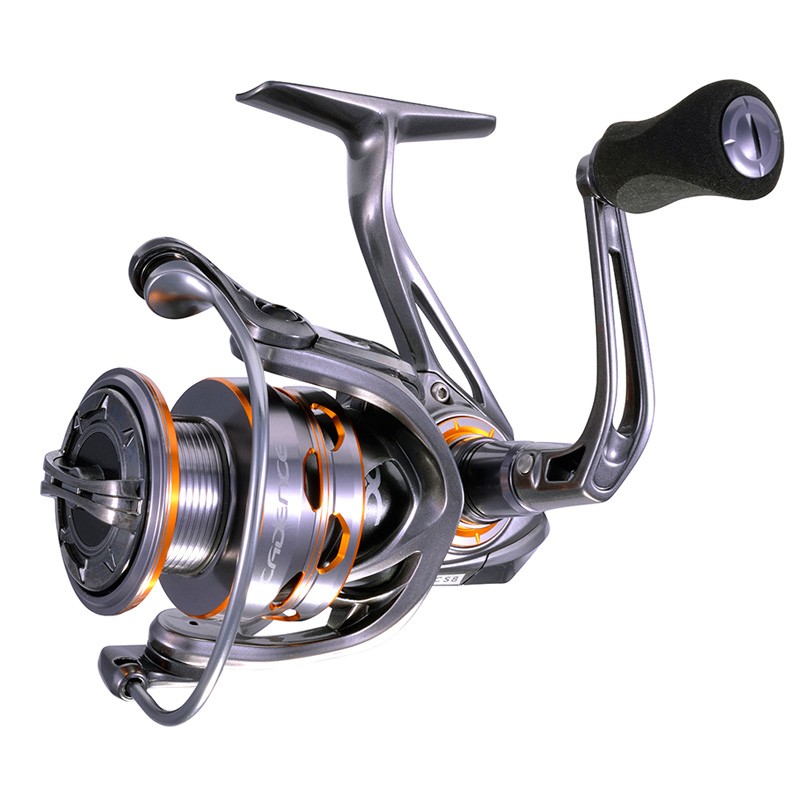 CS8 Spinning Reel
Carbon composite rotor and side plate – lightweight & rigid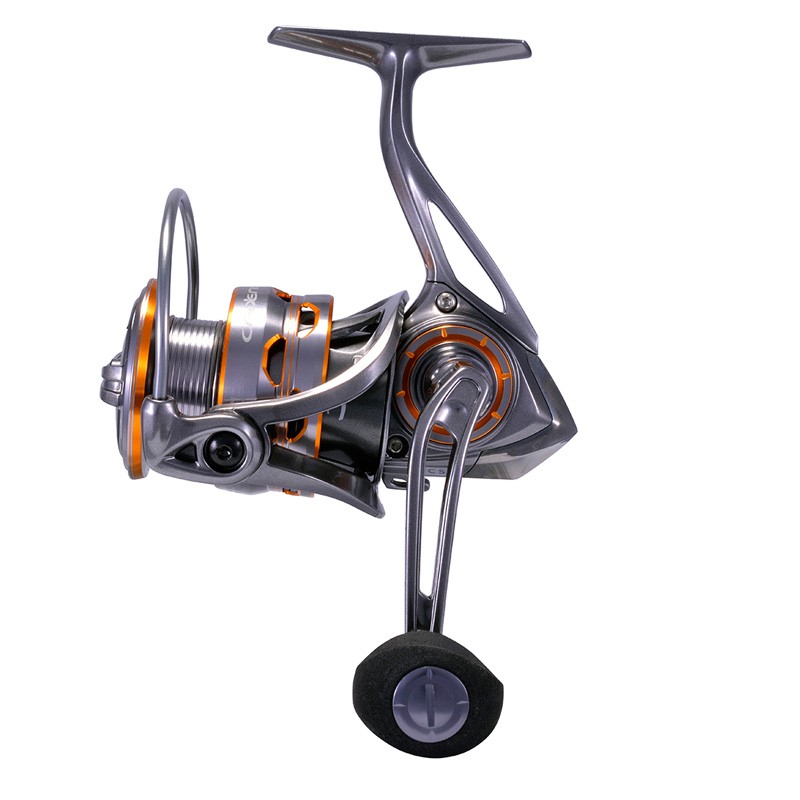 CS8 Spinning Reel
Carbon fiber drag system – smooth & powerful
CS8 Spinning Reel
The Cadence CS8 spinning reel provides premium features for amazing value. Engineered for strength and performance, our magnesium frame, 9 ball bearings, and lightweight aluminum spool and bail make the Cadence CS8 your ideal all-purpose spinning reel.
Constructed from materials that bring strength without the weight, the Cadence CS8 series reel offers premium performance at a very modest price. The foundation of the CS8 is a light magnesium frame with a carbon rotor all gliding on 10 corrosion resistant bearings. The machined aluminum spool prevents your line from slipping and houses a carbon fiber drag system that delivers consistent pressure. The ergonomic EVA handle knob further reduces reel weight.
Premium materials, along with its availability in a variety of sizes, make it a great all-purpose spinning reel. The Cadence CS8 is ideal for gamefish including freshwater fish like bass, walleye, and trout as well as popular inshore species like redfish, speckled trout and flounder. The CS8 series of spinning reels will exceed your expectations with features, quality, and design you have come to appreciate in spinning reels costing almost twice as much.
9 ball bearings + 1 instant anti-reverse bearing – smooth, durable, & corrosion resistant.
Magnesium frame – lightweight, strong, & corrosion resistant.
Carbon composite rotor and side plate – lightweight & rigid.
Carbon fiber drag system – smooth & powerful.
Machined aluminum spool – lightweight & braid ready.
Oversized ergonomic EVA handle – comfortable & lightweight.
Aluminum handle arm- lightweight & strong.
Machined aluminum one-piece bail – improved line management.
Aluminum pinion gear & main shaft – smooth & lightweight.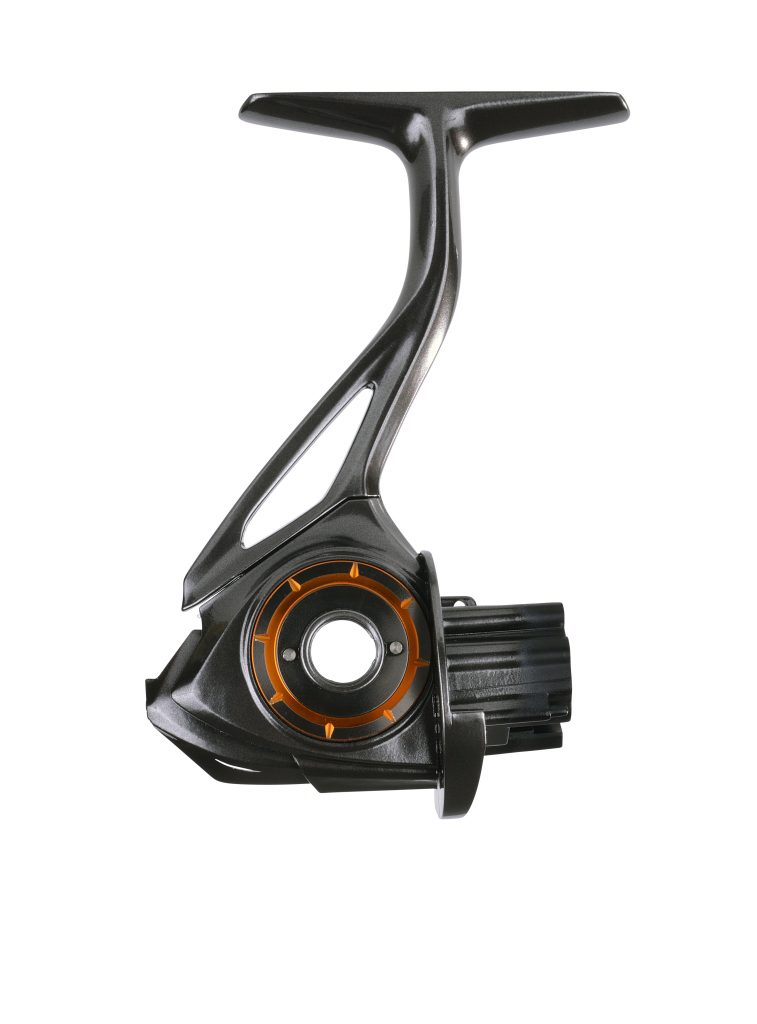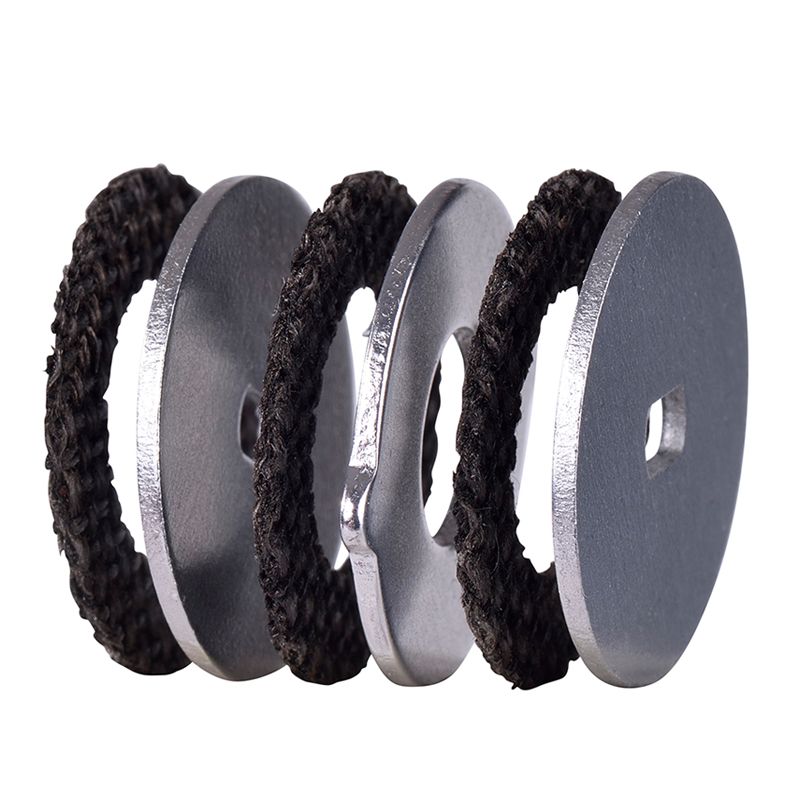 MAGNESIUM FRAME
Lightweight, strong, and corrosion resistant
CARBON FIBER DRAG
Smooth and powerful
MACHINED ALUMINUM SPOOL
Braid ready
| | | | | | | | | | |
| --- | --- | --- | --- | --- | --- | --- | --- | --- | --- |
|   | Weight: | Gear Ratio | IPT | Max Drag | Retrieve | Line Cap Mono | Line Cap Braid | Price |   |
| CS8-1000 | 6.3oz | 5.2:1 | 25″ | 11 lbs | Left/Right | 6/110 lb/yds | 10/115 lb/yds | $92.99 | BUY ON AMAZON |
| CS8-2000 | 7.3oz | 6.2:1 | 32″ | 16 lbs | Left/Right | 6/160 lb/yds | 10/165 lb/yds | $94.99 | BUY ON AMAZON |
| CS8-3000 | 7.4oz | 6.2:1 | 35″ | 19 lbs | Left/Right | 10/150 lb/yds | 20/165 lb/yds | $96.99 | BUY ON AMAZON |
| CS8-4000 | 8.5oz | 6.2:1 | 38″ | 20 lbs | Left/Right | 10/220 lb/yds | 20/260 lb/yds | $98.99 | BUY ON AMAZON |

FREE SHIPPING ON ALL ORDERS

1 YEAR WARRANTY ON ALL PRODUCTS

100% SAFE & SECURE CHECKOUTS