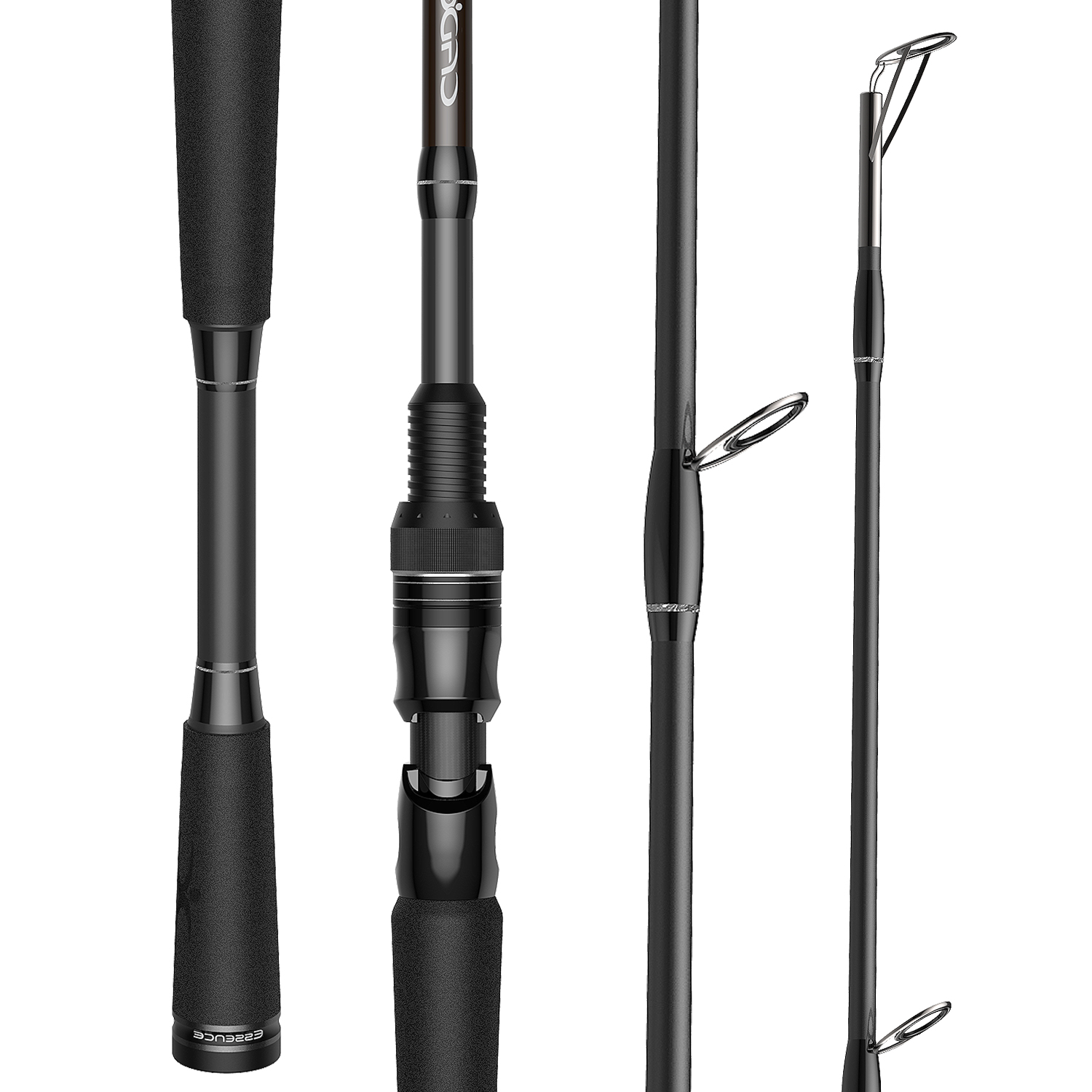 Essence Baitcast Rod
24-ton graphite – lightweight and sensitive
Essence Baitcast Rod
Stainless-steel guides with SIC inserts – smooth casting & durable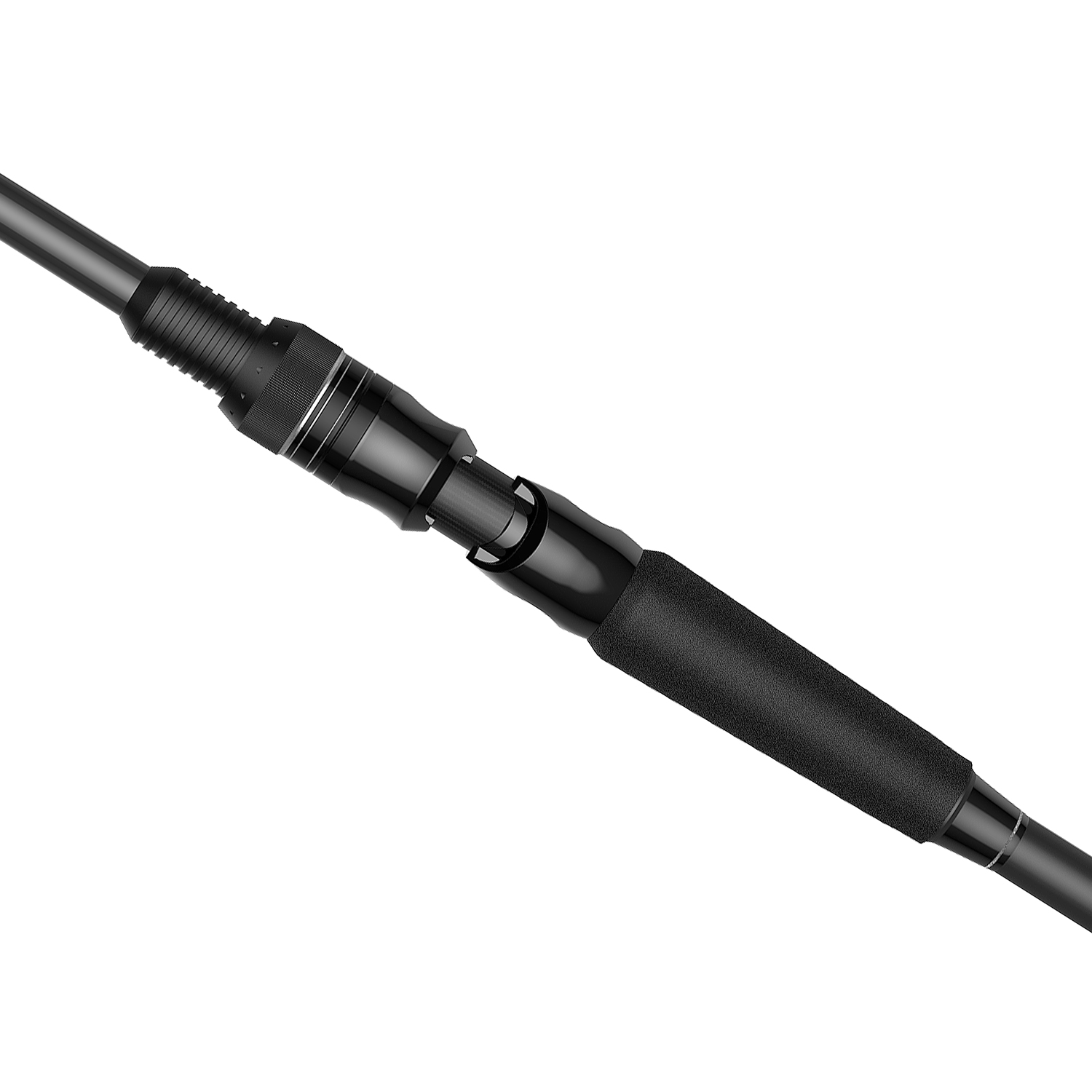 Essence Baitcast Rod
Premium EVA handles – maximum comfort
The Cadence Essence series of baitcast rods are built with superior components and materials. The stainless-steel guides and SIC inserts provide high-level casting performance and durability. The blanks are constructed from lightweight 24-ton carbon and come in a variety of configurations.
The premium components and wide variety of actions available make the Essence baitcast rod a must-have in your fishing arsenal. From skipping a jig, throwing topwater baits, cranking and beyond, the Essence series of casting rods will get the job done.
24-ton graphite – lightweight and sensitive.
Stainless-steel guides with SIC inserts – smooth casting & durable.
Cork and EVA handles – maximum comfort.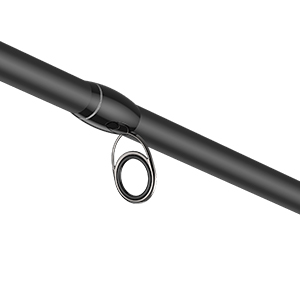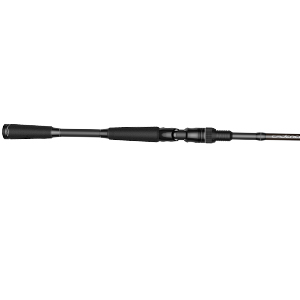 PREMIUM  EVA HANDLES
All day comfort
STAINLESS STEEL GUIDES WITH SIC INSERT
Smooth casting & durable
24-TON CARBON
Lightweight and sensitive
| | | | | | | | | | |
| --- | --- | --- | --- | --- | --- | --- | --- | --- | --- |
|   | Length: | Power | Action | Pieces | Handle Type | Line Wt. Mono | Lure Wt. | Price |   |
| Essence 661B-MF | 6'6″ | Medium | Fast | 1 | Split | 8-15 lb | 1/4-3/4 oz | $54.99 | BUY ON AMAZON |
| Essence 662B-MF | 6'6″ | Medium | Fast | 1 | Split | 8-15 lb | 1/4-3/4 oz | $48.99 | BUY ON AMAZON |
| Essence 701B-MF | 7'0″ | Medium | Fast | 1 | Split | 8-15 lb | 1/4-3/4 oz | $54.99 | BUY ON AMAZON |
| Essence 691B-MHF | 6'9″ | Medium Heavy | Fast | 1 | Split | 10-20 lb |  3/8-1 oz | $54.99 | BUY ON AMAZON |
| Essence 701B-MHF | 7'0″ | Medium Heavy | Fast | 1 | Split | 10-20 lb | 3/8-1 oz | $54.99 | BUY ON AMAZON |
| Essence 702B-HXF | 7'0″ | Heavy | Extra Fast | 2 | Split | 12-25 lb | 3/8-11/2 oz | $49.99 | BUY ON AMAZON |

FREE SHIPPING ON ALL ORDERS

1 YEAR WARRANTY ON ALL PRODUCTS

100% SAFE & SECURE CHECKOUTS