They say steelhead is a fish of a thousand casts.  Army veteran Luke Thompson from Medford, Oregon spends over fifty days a year pursuing steelhead on the Rogue, Umpqua, Illinois, and Applegate rivers in southwestern Oregon. "Most of the time I swing spoons from the bank," reports Thompson. "Occasionally I resort to drifting or bobber-dogging."
Thompson needs a reel that can bomb out long casts across the river. The reel needs to be lightweight and smooth so he can cast all day without fatigue, and it needs a strong, smooth drag to wrangle hard running steelhead in swift currents. Thompson's choice is the CS10, the lightest spinning reel in the Cadence lineup. "I have a ton of confidence in it," says Thompson. "It's intelligently designed, sturdy, elegant and light. It's far and away the best spinning reel I've ever owned."
Nearly three thousand miles away in Columbia, South Carolina, marine scientist Aaron Fewell shares Thompson's passion for the Cadence CS10. "I'm very impressed with the smoothness of its retrieve as well as the quality of the reel's components," says Fewell. "It is the best spinning reel value out there and performs just as well, if not better than higher priced reels I have owned."
You'll often find Fewell, the former president of the University of South Carolina fishing team, in his kayak drifting down the Congaree and Broad rivers in search of smallmouth bass, or paddling impoundments like Lake Murray chasing largemouth bass. "For smallmouth, I have a lot of success throwing flukes or weightless rigged Senko style worms along current breaks, and sometimes I'll fish a Ned Rig," says Fewell. "For largemouth, I like to throw a wacky rigged worm, a shaky head, or a Ned Rig around docks and laydowns."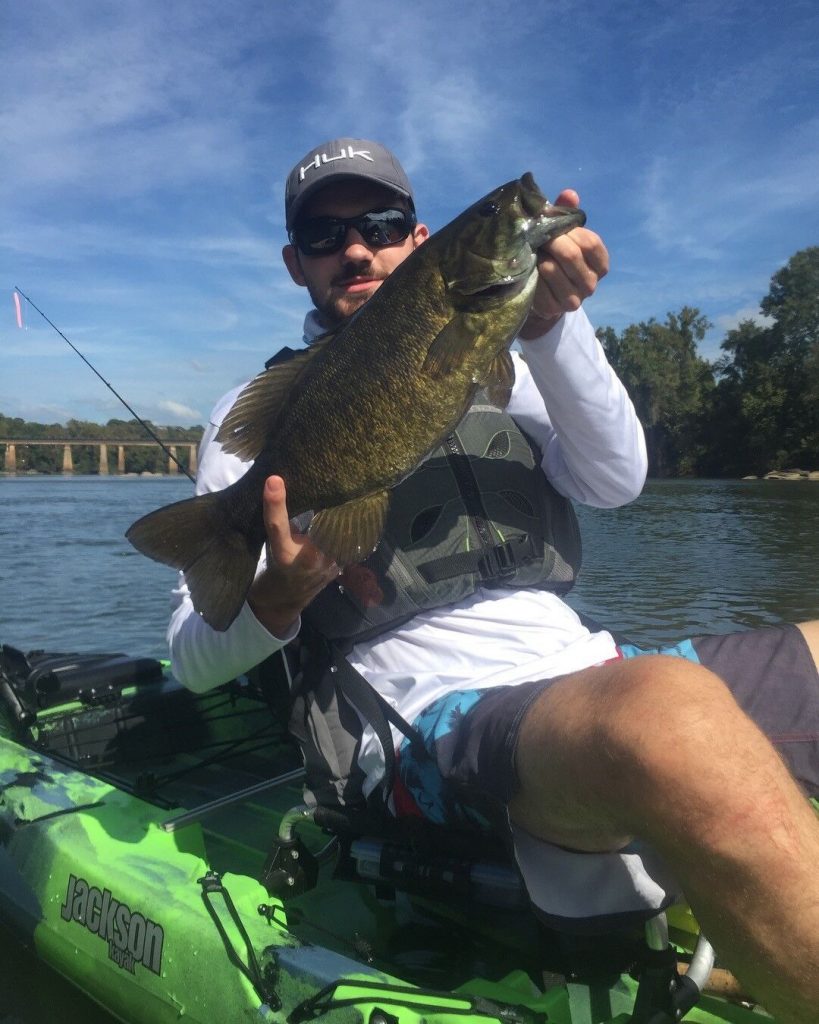 Features and Benefits
The CS10 spinning reel is perfect for techniques like these.  The reel includes a number of high-end features at a mid-range price. It's ultra-lightweight is due to a magnesium frame and carbon composite rotor and side plate. Magnesium is the lightest structural metal and arguably the best spinning reel-frame material available. It is 33% lighter than aluminum, 60% lighter than titanium and a whopping 75% lighter than steel. Due to its minimal weight, magnesium is commonly used on spacecraft and military aircraft, but it is a more expensive metal that's rarely used in fishing reels, especially reels at the price point of the Cadence CS10.
The smooth retrieves of the CS10 are due to precision alignment, ten corrosion resistant ball bearings, and one instant anti-reverse bearing. The reel also sports a one-piece machined aluminum bail and a carbon fiber handle with a comfortable, oversized, ergonomic EVA knob.
The best spinning reels excel with both monofilament and braid and the CS10 is no exception.  Its braid ready machined aluminum spool incorporates embedded rubber grips that prevent the line from slipping.  Line lay on the spool is smooth and level, which is critical for minimizing wind knots when using braid.
Both Thompson and Fewell rave about the CS10's carbon fiber drag. "The drag is super smooth and positively adjusts in the most intelligible increments. Cadence definitely got it right," exclaims Thompson. "It's the best spinning reel drag I've ever used. With this reel, I can keep my line weight down but still have confidence I can control the fish and not break off."
Fewell adds, "The carbon fiber drag makes fighting a fish a breeze. You can lock down when you have to quickly get a fish in the kayak before navigating a rapid, or easily loosen it up when you get a big fish on the line."
Of course, having all the best spinning reel features does no good if the reel is not durable. Both Thompson and Fewell are impressed with the CS10's reliability. "You have to have tough equipment for river kayak fishing," says Fewell. "Reels get dunked in water and banged against rocks. The CS10 hasn't let me down."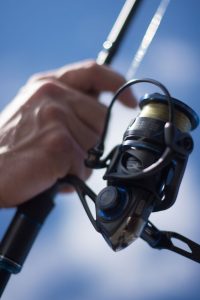 Value
Perhaps the most pleasant surprise with the Cadence CS10 is when you pull out your credit card at checkout. This reel offers an impressive collection of the best spinning reel features for a surprisingly low price. This is due to Cadence's unique business strategy. You won't find Cadence rods and reels at your local tackle shop or big box store. You can only buy Cadence gear through their website (www.cadencefishing.com) or on Amazon. By cutting out the middleman and eliminating costly retail markups, Cadence can offer the best spinning reel values in the industry.
Giving Back
If buying a premium reel at a great price is not enough, when you buy a CS10 or any Cadence product, you are helping to pass on fishing to the next generation of anglers. Cadence dedicates a portion of their proceeds to providing free rod and reel combos to fishing-based youth charities.

FREE SHIPPING ON ALL ORDERS

1 YEAR WARRANTY ON ALL PRODUCTS

100% SAFE & SECURE CHECKOUTS